Using Shoutable
With Shoutable, you can post life-size messages to screens on city streets. Each Shout plays for 60 seconds on the screen of your choice.
Your first Shout is free!
Here's how our patent-pending tech works:
1. Create your Shout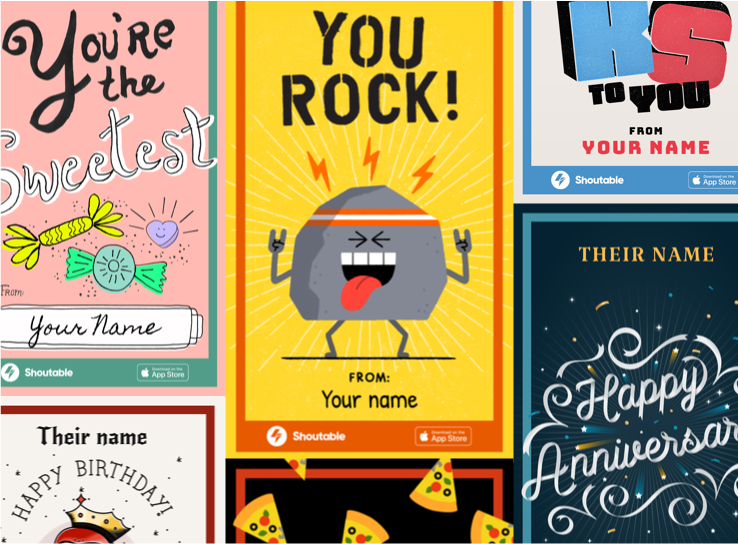 Browse Shout designs across categories like Happy Birthday, Thanks, and Congrats, and personalize your message.
2. Select your screen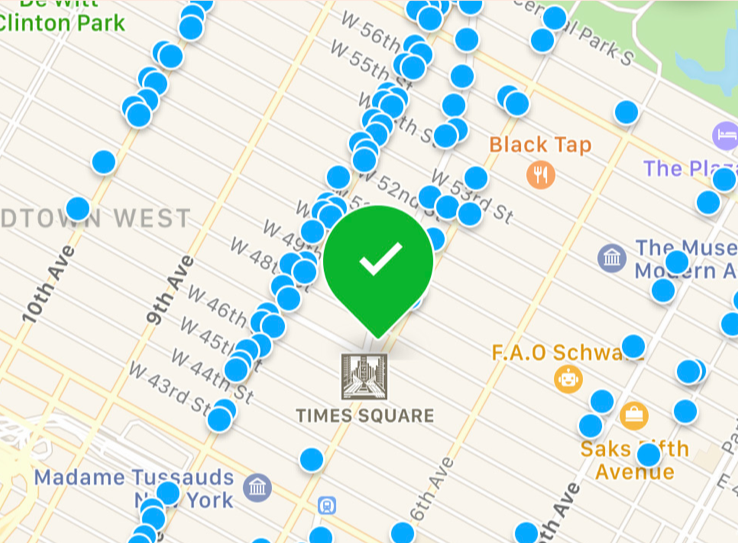 Check out the in-app map and choose a screen to post your Shout.
Shoutable is currently available on LinkNYC in New York City.
3. Shout it out!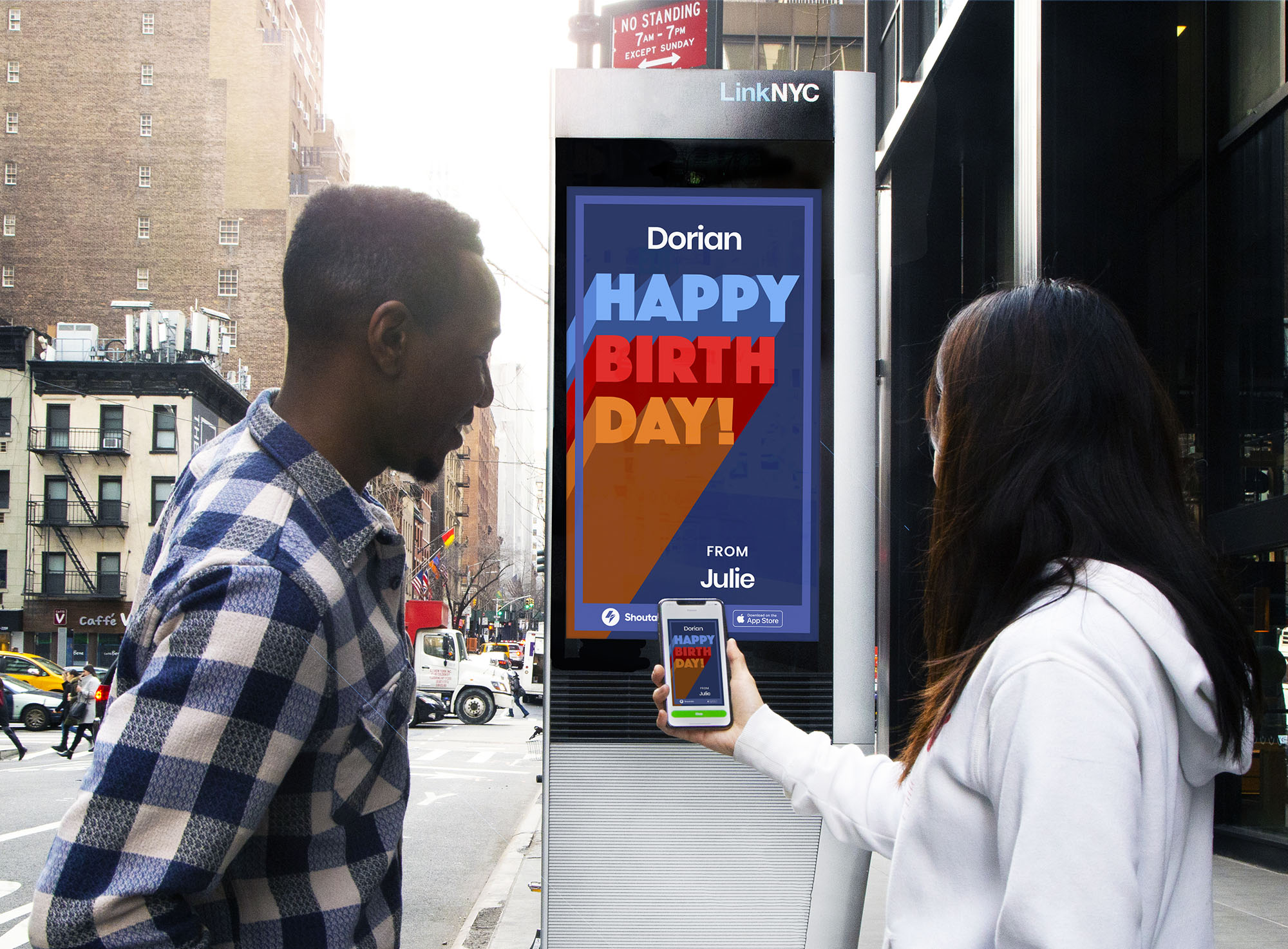 Press 'Post Now' and look up to see your life-size message play on the street for 60 seconds.
Your first Shout is free!
Learn More
Download the app to see Shout designs, find screens, and read frequently asked questions.
Press Inquiries
Partnership Inquiries